Searching for this article means that you want to build a house facing east? Or want to see what the plan of the east-facing house as per vastu shastra. If so, you've come to the right place.
Let us first find out what does mean by the East Facing House Vastu Plan? Many people have a lot of confusion in determining the facing Of a house or plot. Here We are describing the easiest way to determine the facing of a house plan. If main entrance of any home located on the East Side is called East facing Vastu House Plan. A typical Picture of the East Facing House Plan is shown below. Notice that the main door is located east in the given design. The Home plan shown below may not fit your plot, and Internal dimensions are not provided.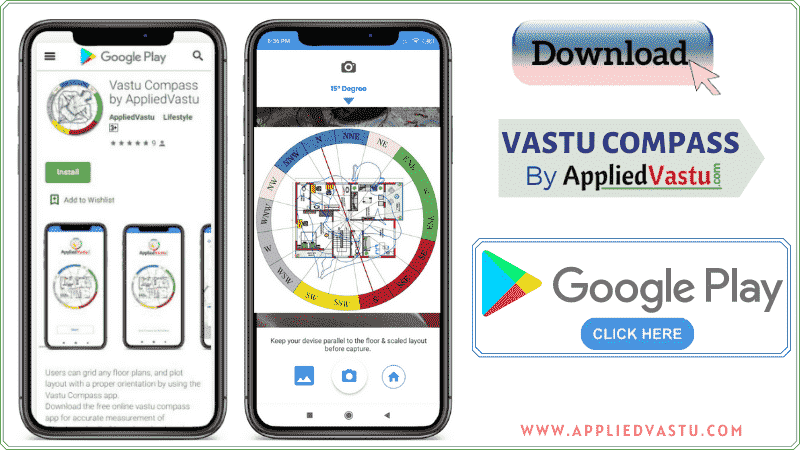 If you need a customized modern east-facing vastu house plan as per your plot size and direction and meet your requirements, then contact AppliedVastu.com. Our vastu experts are from the Civil Engineering / Architectural field. They are highly experienced in customized Vastu Planning and Design. Send Your Plot Size and requirements. In vastu planning, you may want some regular rectangular and square shapes. example 30 x 40 , 35 x 50 , 40 x 50 , 45x55 , 50x60 , 30x50 , 30x30 , 60x50 , 55x65 , 70x60 , 40x60 , 40x40 , 50x50 , 65x 75 , 25 x 50 , 60x 80 , 70x 70 , 80x 80 etc.
Read Also North Facing House vastu

How to Make House Plan For East Facing Plot ?
Need a East facing Building Plan with Vastu to built Your New House in East Facing Plot ? If so , You Need to pay Special attention to this Points at the time of design the House Plan . The points are.. .
1. Position Of Main Entrance : Main Door of a East Facing Building should be located on auspicious pada .( Vitatha, Grihakhat ) See the column Location of Main Entrance.
2. Position Of Bed Room : Bed Room should be planned at South West / West / North West / North.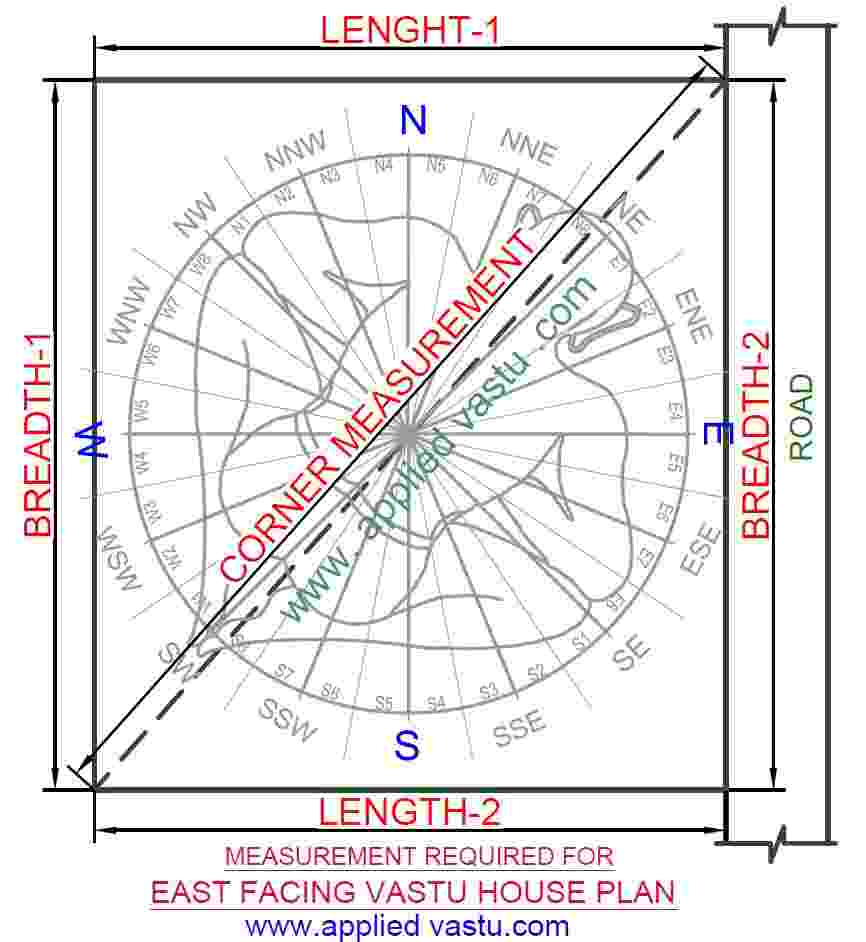 3.
East Facing House plans -3. 6
Vastu House plans East facing - 1.9
Let us clear first what is East Facing Plot ?
A East facing plot means at the time of entering the plot face direction towards East side.
Similarly For a House same concept followed.
Now discuss about East facing House Vastu Plans ,
A building Having main entrance at North Side called East Facing Building.
Applied Vastu one of the eminent Vastu Planners and Civil Engineer offer you a Complete customized East Face Vastu Plans.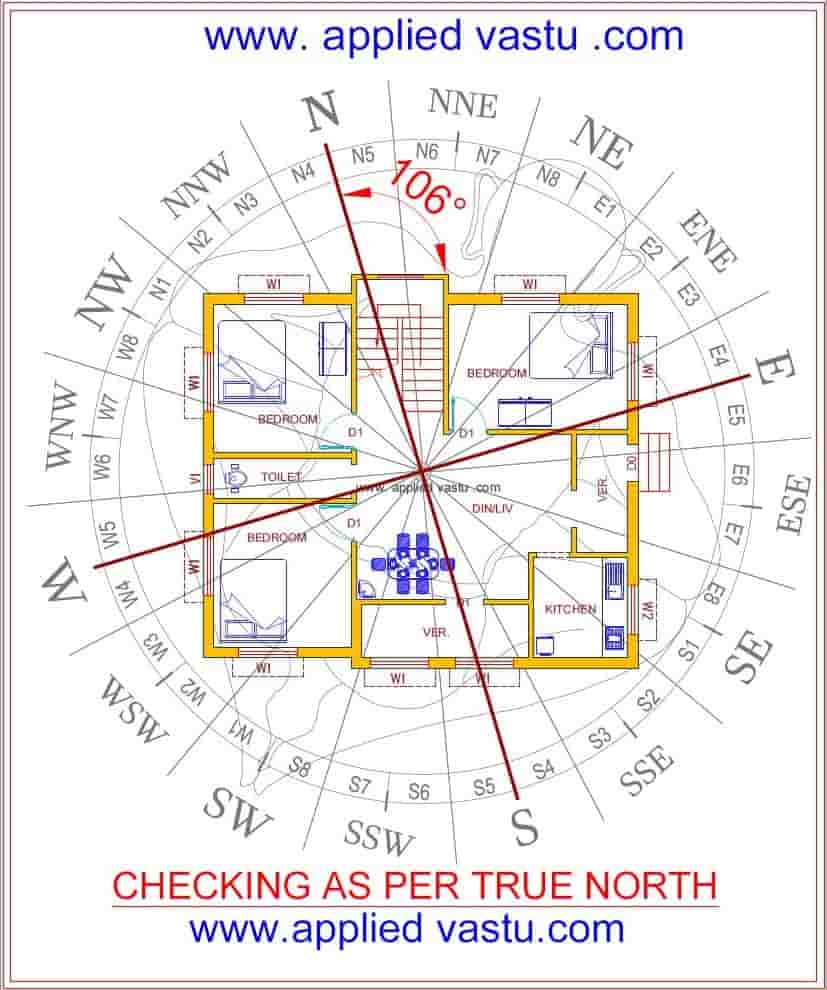 Vastu For East facing House Plans.
Indian Vastu Shastra described about how to plan a Home step by step by obeying vastu norms. All the principles described in thousands of Sanskrit slokas. Applied Vastu decoded the slokes and applied it for Planning a new House , office , factory etc. Many people have a general quary is South facing Home plan good or bad ? ? In reply Applied Vastu tell you all directions are same. But people in the profession related to Khatriya activity get good results when they built a South facing House plan.
Position Of Main Entrance Of a East Face Building.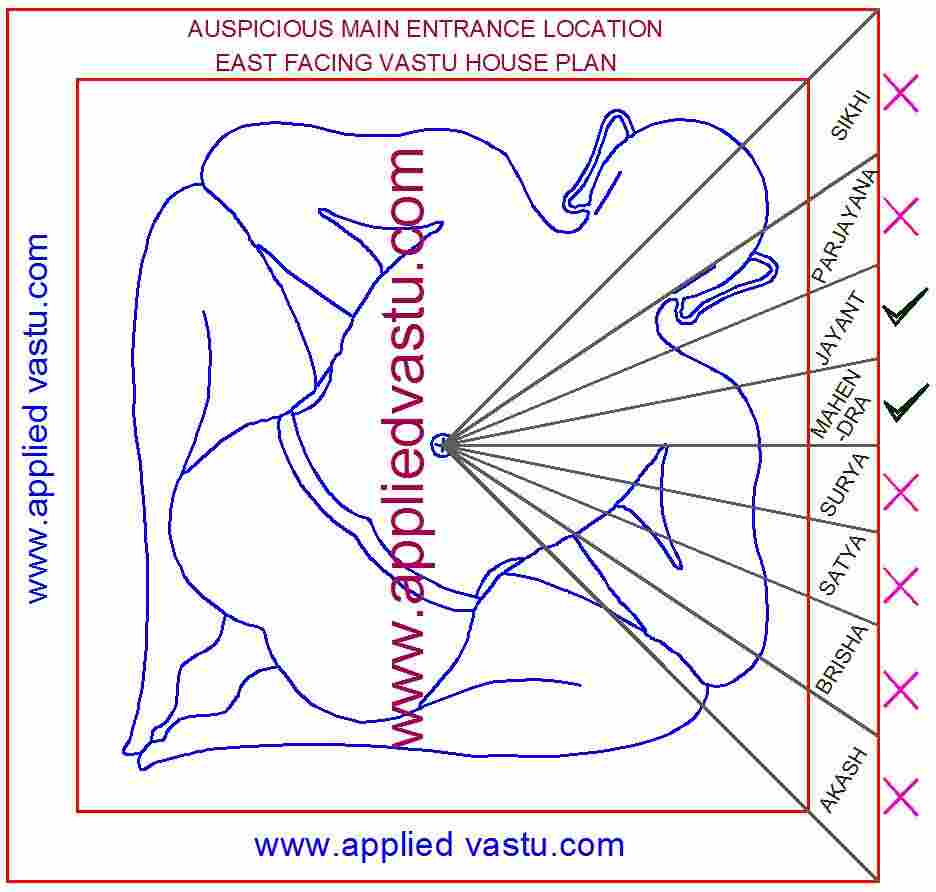 Dos and Donts for East Facing Home Plan as per Vastu Shastra ( Vastu Tips )
Our Key Professionals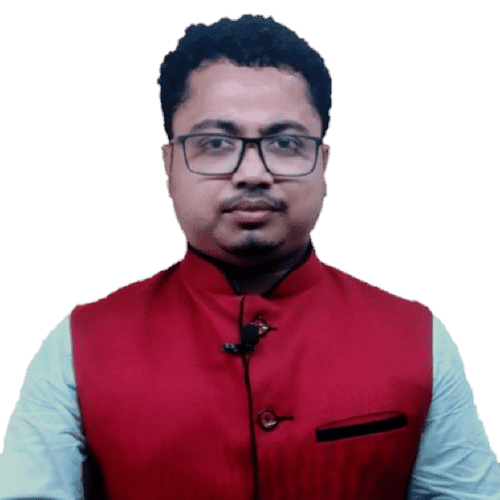 (Professional Vastu Shastra Consultant and Civil Engineer )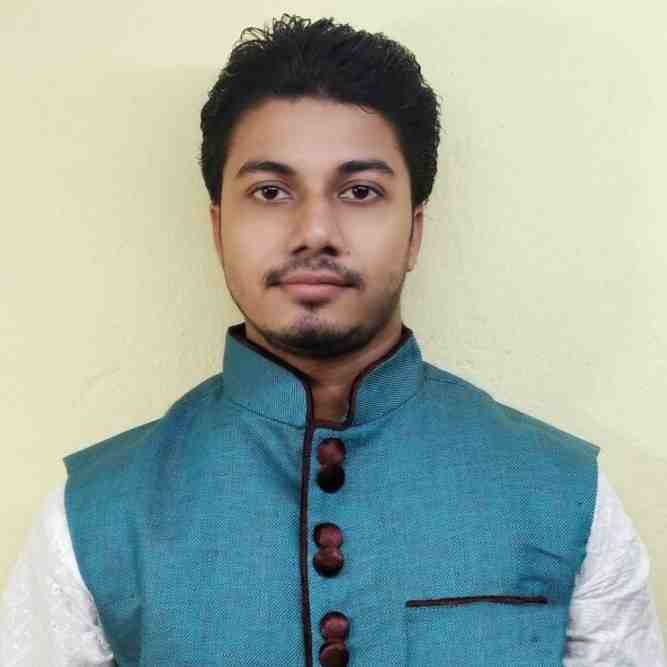 ( Civil Engineer and Vastu Expert )


Contact Our Vastu Planner
We are professional vastu expert and civil engineers and often observed that in designing House , office, flat , factory based on vastu shastra creates many positive effects. So if you need Vastu Plans ( Fully Customised ) for small to mega project please contact us.
Our Contact details.
PH NO : 082404 53521
EMAIL : appliedvastu@gmail.com
Whats App : +918240453521
Also See...........................................
North Facing House Plans as Per Vastu